Wall tie replacements and crack stitching
As members of the Wall Tie Installers Federation and using the Helifix, Target, Thor Helical and other repair systems, we can provide:
Cavity surveys by use of an Endoscope or by complete brick removal with written reports and quotations
Installation of remedial ties and isolation of existing ties to British Standard 5628 and BRE Code of Practice 401.
Provide Insurance backed 25 year 3rd party transferable guarantees if required.
As a specialist Contractor we can act as a Main Contractor or Subcontractor.
We are able to evaluate problems, offer practical advice and recommendations, or devise and carry out complete repair strategies.
We are also HELIFIX approved installer.
CRACK STITCHING
Our crack stitching bars are reinforced stainless steel rods that are chemically bonded into bed joints. These rods stitch together cracks found within a property, redistributing tensile forces and stabilising structural integrity. The bed joints are cut out with specialist dust extraction cutting equipment and then the crack stitching bar is grouted in place to prevent any future movement.
To finish, our crack stitching bars are hidden on completion, meaning your property can retain the original character of its wall.
Crack stitching is used when a building starts to get vertical cracking. Typically crack stitching is perfect for cracked masonry, but it should only be applied once the cause of the crack has been determined.
Benefits of cracked stitching:
Quick, simple, effective and permanent.
The grout combination provides an excellent bond.
Masonry remains flexible enough to accommodate natural building movement.
Non-disruptive structural stabilisation with no additional stress.
Installation of our crack stitching bars should cause minimal inconvenience to the occupants of a property. Once the crack has been filled, and re-pointing has taken place, there will be little remaining evidence that our crack stitching bars have been installed.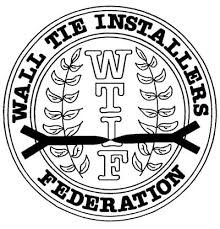 Cavity wall tie replacements and crack stitching 
Cavity wall tie replacement specialists in the South West
Email
propointsouthwest@hotmail.com
Address
1 Wharf House, Wharf Road, Newton Abbot, TQ12 2DA